Safety Last!
Live music by Mont Alto Motion Picture Orchestra
Harold Lloyd's bumpkin salesclerk comes up with a publicity stunt to bring attention to his employer's department store and earn him the money to marry his sweetheart: scale the 12-story building like a human fly! Shot in downtown Los Angeles, the stunt has given us one of the most iconic images of the silent era—Lloyd precariously hanging over the city street, dangling from a broken clock. James Agee wrote: "Each new floor is like a new stanza in a poem; and the higher and more horrifying it gets, the funnier it gets."
Live music by Mont Alto Motion Picture Orchestra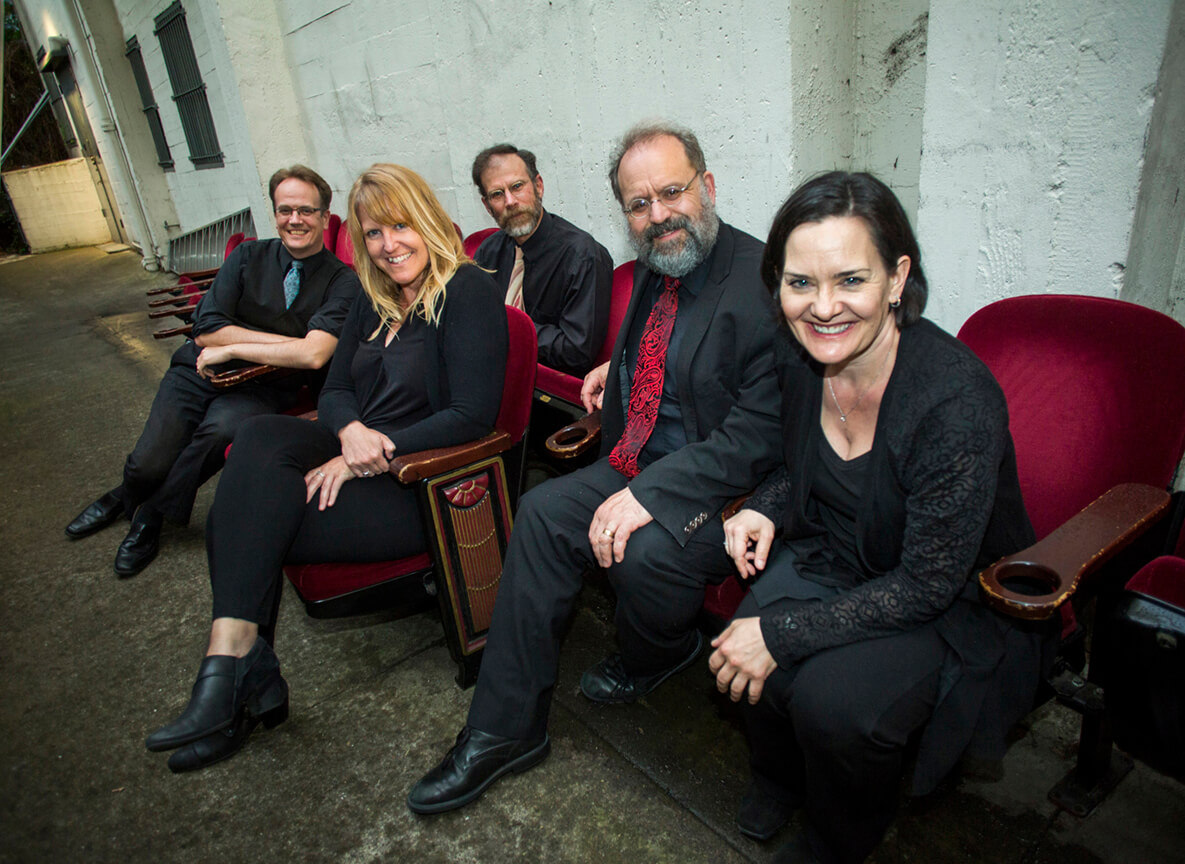 A chamber ensemble that revives the tradition of silent-film orchestras, Mont Alto Motion Picture Orchestra culls historic libraries of music for its live musical accompaniments. Together, musicians Rodney Sauer, Britt Swenson, David Short, Brian Collins, and Dawn Kramer have recorded and toured widely, creating vibrant, emotional, and historically appropriate scores for more than 125 films. Officially formed in 1994 after discovering the music collection of a 1920s-era theater music director, the ensemble combines precision playing with expert selections to bring silent cinema to life.
Sound effects artist Nicholas White will join Mont Alto for Safety Last! Chicago-based White has amassed the largest number of antique traps (whistles, blocks, bells, ratchets, anvils, and all manner of delightfully specific noisemakers to perform sound effects for silent movies) in the world, along the way researching exactly how they were put to use. White demonstrates the often neglected history of silent sound effects in Martin Scorsese's Killers of the Flower Moon, which includes a segment re-creating a live-radio drama from the 1930s.
Details
Director
Fred Newmeyer and Sam Taylor
Cast
Harold Lloyd, Mildred Davis
Source
Harold Lloyd Entertainment, Inc.
Sat, Dec 2, 2023
7:00 PM
Castro Theatre
$25 general
$23 member
Children 12 and under, free